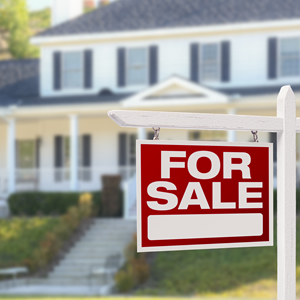 Buying a home is one of the biggest decisions you'll ever make in your life. The goal of True Performance Real Estate is to give our clients the best service in the industry.   With our experience we are able to make the buying of a home as easy and low stress as possible.  We are available to our clients around the clock to help with all of their real estate needs.  We start the process by personally meeting with the buyer.  At this point it is determined whether our lending partners will be of value to them or if the financial side of things is already taken care of.   We discuss all of their wants and needs in order to determine the general area of interest.  We choose the best prospective properties available starting at the lower end of their price range, never trying to up-sell.  The house hunting now begins at the client's convenience and houses are previewed together.  Using our expertise we can find potential problems quickly and help our buyers to eliminate certain properties immediately.  We continue searching with our clients until the best home for them is located.  We then use proven negotiation skills along with our vast contacts in the industry, to get the best possible deal.   A full inspection is administered following that process, focusing on health and safety concerns.   Once all items are negotiated to the buyer's satisfaction the process continues towards the real estate closing and the production of happy new home owners.  We are always available for Q & A sessions throughout the process.
Check Your Current Credit Score
A home-buyer's credit score is among the most important factors when qualifying for a loan.   Get a complete look at your credit by getting FICO score.  Your FICO score represents your bill payment history and the number of outstanding debts in comparison to your income.
High FICO Score: The higher your FICO score, the easier it is to obtain a loan or pre-qualify for a mortgage.
Low FICO Score: If your FICO score is low, go to AnnualCreditReport.com to get a free copy of your credit reports from Equifax, Experian, and TransUnion.  You are entitled to one free credit report from each of the three bureaus once a year.  Dispute any false information, and pay off some of your collection accounts to raise your credit score.
Get Pre-Approved For Your Home Loan
Before the house hunting begins, its good to know how much home you can comfortably afford.  With Pre-Approval you will receive a conditional commitment for an exact loan amount, allowing you to look at homes at or below that price level.  Pre-Approval shows that you have the resources to make a purchase, and it helps you act quickly when you find your perfect home.
Property Search
Your True Performance Real Estate Agent will help you determine your location.  Your homes location will determine potential future value, and may aspects of your everyday life.  The right home will meet with most of your needs and as many wants as possible, and in the end your home will be a compromise of the two.
Location: The location will typically be located near school, work, family or amenities.
Size: Determine how much space you may need and why.
Condition: Are you a handyman looking to flip a home or are you looking for a turn-key solution?
Neighborhood Stability:  Are you looking to find the up and coming neighborhood or you looking for known value?
Schools: Whether you have children or not, neighborhood schools affect your home value.
Making An Offer
The process of buying a home is complex, your True Performance Real Agent will simplify the process by constructing an offer to the seller, and will negotiate all of your terms ahead of time to reduce negotiations to one simple contract.
Price:   After a comprehensive analysis by your True Performance Real Estate Agent, a valuation of the home will be determined though current market conditions.
Terms: Terms are the binding dates and financial terms in the offer.  Your True Performance Real Estate Agent will consolidate these binding dates to ease the decision making process.
Contingencies:  Are clauses which allow you cancel the contract due to inspection process, loan issues, or the home not qualifying for insurance or financing.
Property inspections:
Property inspections will help you see the home objectively, allowing you to determine the total condition, good and bad.  The day of the inspection, you'll want to be there. You'll get an idea of the thoroughness of the inspection, the home inspector can also show you and explain problems found in person, or assure you that minor faults found aren't major ones.  An inspector should evaluate every possible visible place in your home, including the roof, basement and attic.  This way you'll know before you sign the closing papers.
Closing
Once you've made your offer and have completed the inspection process, you can see the finish line. There are a few pre-closing responsibilities that you'll need to be mindful of. These include:
Staying in control of your credit and finances: If you are going to make any large purchases during this time, it's best to talk to your lender first.
Keep in touch with your agent and lender, returning all phone calls and completing requests promptly.
Update Billing Information: Call the utility companies, placing the electricity, gas and water accounts in your name, along with a change of address at the post office, and any other business you may deal with in a regular basis..
Conduct a final walk-through of the home: with your agent prior to closing.
Final Verification of Paperwork: Confirming with your agent, home insurance professional, and lender that you have the settlement statement, certified funds, and evidence of insurance lined up prior to closing.
Protecting Your Investment
Congratulations! The home-buying process is complete, but just like any big process, there's a maintenance plan. Performing routine maintenance on your home's systems is always cheaper than having to fix big problems later. Be sure to watch for leaks, damage, and wear.
Happy First-Time Home Buyers
Remember, just because the sale is complete, your relationship with your agent doesn't need to end. After closing, your agent will still be available to help you, finding contractors and repair services, and even tracking your home's current market value.
If you're ready to start interviewing for a Colorado real estate agent, we'd enjoy visiting with you over a cup of coffee to discuss your goals and provide you with more details about our services. Please contact us any time.